Gwinnett Family Dentistry in Lilburn, is dedicated to providing the best care to our patients. We utilize state-of-the-art technologies in all our procedures, ensuring early detection of dental concerns, precise treatments, and stunning, customized restorations. Our premium dental software system optimizes your time and our office's efficiency. When you visit Gwinnett Family Dentistry, you can be confident that you're receiving the finest and most advanced dental care from your trusted local dentist.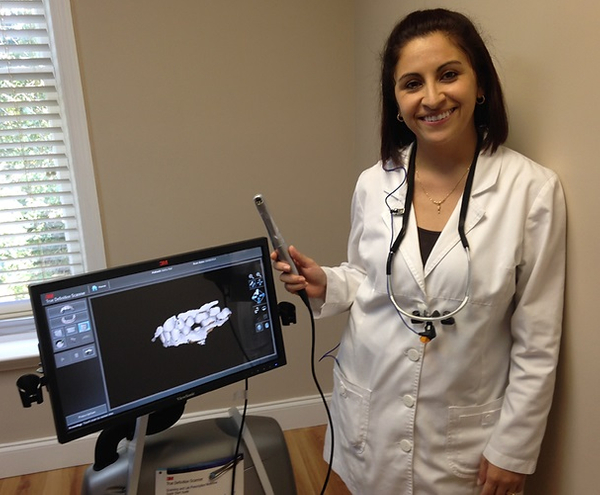 Digital Imaging
We use digital imaging software in our office, which allows us to take a digital picture of you and use our imaging system to predict how a particular treatment or cosmetic procedure would change the appearance of your teeth.
This software is beneficial for patients who are considering cosmetic procedures but are not sure if they're ready for dramatic changes. Digital imaging also allows us to document your dental case and procedures very well.
We take digital images of your face, teeth and smile to provide us with a permanent dental record and to provide a visual documentation of treatment.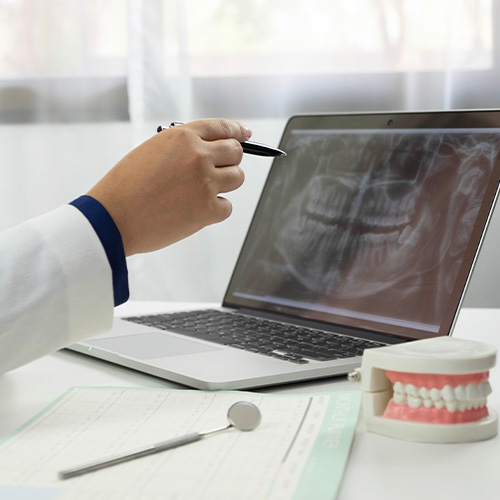 Digital X-Rays
It's almost impossible to imagine the practice of dentistry without x-ray technology. Radiographs (x-ray pictures) allow dentists to diagnose and treat problems not yet visible to the naked eye, including early tooth decay, gum disease, abscesses and abnormal growths. There is no question that since x-rays first became available a century ago, this diagnostic tool has prevented untold suffering and saved countless teeth. Now, state-of-the-art digital x-rays have made the technology even safer and more beneficial.ommended for you, please feel free to ask.
Digital x-ray technology uses a small electronic sensor placed in the mouth to capture an image, which can be called up instantly on a computer screen. When digital x-rays first became available about 20 years ago, they immediately offered a host of advantages over traditional x-ray films, which require chemical processing. Most importantly, they cut the amount of radiation exposure to the dental patient by as much as 90%. While faster x-ray films have been developed over the years that require less exposure, making that difference less dramatic, a digital x-ray still offers the lowest radiation dose possible.
Advantages of Digital X-Rays​
Besides minimizing radiation exposure, digital x-rays offer numerous advantages to dentists and patients alike. These include:
No chemical processing & no waiting. Because there is no film to process with digital x-rays, there is no waiting for pictures to develop — and no toxic chemicals to dispose of. Your dentist can immediately show you the pictures on a computer screen for easy viewing.

A clearer picture. It's possible to get more information from digital x-rays because they are sharper and can be enhanced in a number of ways. The contrast can be increased or decreased, and areas of concern can be magnified. It's even possible to compare them on-screen to your previous x-rays, making even the minutest changes to your tooth structure easier to detect.

Easy sharing and storage. Digital x-rays provide a better visual aide for you, the patient, to understand your diagnosis and treatment options. They can be e-mailed to different locations; they are also far less likely to be misplaced.
X-Rays and Your Safety​
While digital technology has minimized the health risks of x-rays, it has not entirely eliminated it. X-rays are a type of radiation used to penetrate the tissues of the body to create an image. In doing so, there is always a slight possibility of causing changes at the cellular level that might lead to future disease. Of course, there are sources of radiation present in the daily environment — the sun, for example — that can also cause disease. It's important to note that the chance of this happening is thought to be cumulative and not based on a single exposure. Still, x-rays are not considered risk-free regardless of how technology reduces your exposure. That's why dentists will only use them when the benefit of obtaining better diagnostic information outweighs the procedure's small risk. This is particularly true of computed tomography or CT scans, which can raise the level of exposure, yet yield a tremendous amount of information per scan. No matter which technology is being used, each case is considered individually, and your safety is always paramount. If you have questions about why an x-ray is being recommended for you, please feel free to ask.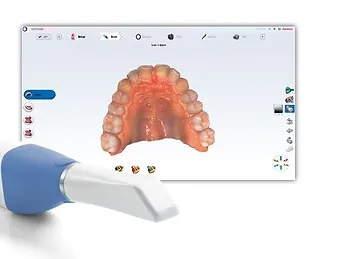 Digital Dental Impressions
For years, whenever you needed a dental crown (cap), your dentist had to make molds of your teeth which required taking an impression of your teeth. A tray filled with a goopy, putty-like material was used so that a three-dimensional model of the prepared tooth could be created. Using this mold, a dental lab could custom-craft the new crown.
However, as we journey further into the technology-driven 21st century, this traditional methodology is being replaced with virtual models — made using small, handheld "wands" that employ a digital camera and some reflective dust.
Here's how it works​
The initial phase of restoration, preparing the tooth surface, remains virtually the same. First, any dental decay must be removed, and the remaining tooth must be shaped so that a crown or filling can be fitted properly. This will allow the tooth to be restored to its original shape, look, and function. Next, the area is lightly dusted with a reflective material (not a goopy impression material) so that multiple images of your tooth's surface can be recorded with a small scanning wand. Later, the computer component is connected to the scanning wand and these separate images are combined into a computer-generated 3D image.
This remarkable tool uses blue wavelength light to precisely capture the unique nooks and crannies of your tooth's surface and make a highly accurate 3D digital model. It makes it possible to instantaneously examine your tooth, and your bite. It's possible to identify any additional prep work required for new crowns, veneers and fillings right then and there; to implement any needed changes; and to rescan the tooth to create a new series of images and 3D model.
Once the image capture and prep work are satisfactory, your images are sent on to the lab for fabrication. This technique makes it possible to create a crown or a filling that can often be completed during a single office visit.
How this technology benefits you​
Finally, you can say goodbye to the goop, gagging, discomfort, and anxiety you've experienced in the past with traditional dental impression materials!

It enables the immediate assessment of whether or not your tooth has been properly prepared for restoration.

This technology is ideal for fabricating restorations such as new crowns, veneers and fillings for teeth — often possible in one office visit.

It takes less time than traditional dental impressions.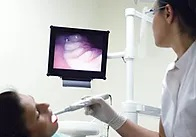 Intra-Oral Camera
The intra-oral camera is a valuable tool dental professionals can use to help you understand your examination, diagnosis and treatment. This small, handheld video camera is about the same size as a dental mirror (or an oversized pen) and comes with a disposable plastic sheath for contamination prevention. It is used to take actual pictures of your teeth with up to 25 times magnification and project them onto a screen for your review. It can also be used to give you a video tour of your entire mouth so that you can see things such as plaque deposits, decay, worn teeth, and broken or missing fillings. Lastly, pertinent images can be printed for your patient file for future reference — or even for you to take home.
A Picture Is Worth a Thousand Words​
This adage is proven true many times each day in offices equipped with an intra-oral camera. Prior to the development of this technology, some patients found it challenging to understand problems such as dental decay and periodontal disease. Now, it's possible to display, pause, and zoom in during a video examination of the problem area, so that you can see it for yourself — all in color and crystal clear.
Advantages of an Intra-Oral Camera​
An intra-oral camera makes you more of an active partner in your dental treatment, enabling you to see what a dentist sees — an especially important benefit when additional treatments need to be discussed, or when treatment options must be explained — so that you can make informed decisions.

You may be more comfortable asking questions and better able to understand a treatment option or oral hygiene concern when you can actually see it.

Because it gives you the real-world picture of your dental hygiene, the intra-oral camera is ideally suited to show you techniques for improving your oral health and hygiene habits.

With its powerful magnification (much superior to the naked eye), it reveals the early stages of maladies such as gum disease and cavities.

The images can be captured and reexamined later, to show you changes in your oral health and hygiene or how a multi-phase treatment is progressing.

Furthermore, it can provide insurance companies with the proof they require to approve a needed treatment.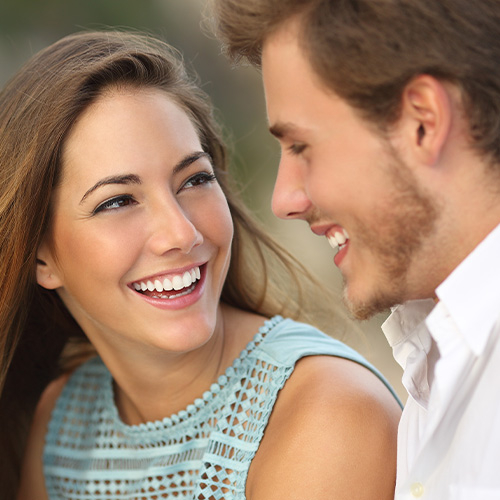 Velscope Oral Cancer Screening
Over 30,000 new cases of oral cancer will be detected in the US alone each year. Oral cancer is the only cancer that is on the rise, but the most curable if caught early. The thing about oral cancer is that it may start off so harmless looking; a small bump or lump, a red or white spot in your mouth that you may not have even noticed.
Why is a cancer screening necessary?​
Cancer screenings help detect pre- cancerous changes in the oral tissues at a stage when they can be more successfully treated. If cancer is not found early, tumors may grow deep into local tissues and spread to lymph glands in the neck. When tumors invade lymph glands, there is less of a chance for an effective treatment. Early detection is the key!
Why Early Discovery Matters?​
The statistics are highly suggestive: when discovered early the 5-year survival rate for oral cancer patients is about 83%. Unfortunately, most cases of oral cancer are discovered in late stages, when the five-year survival rate drops to around 50 percent.
The VELscope device is based on an imaging modality which is sensitive to tissue changes. Its use in everyday practice can provide timely information to dentists and hygienists to enable enhanced visualization of abnormal tissues, which is beneficial for patients.
Changing Demographics​
New research confirms that the risk factors for oral cancer have been expanded to include the Human Papilloma Virus (HPV16), in addition to tobacco use, frequent and/or excessive alcohol consumption, a compromised immune system, and past history of cancer. This changing demographic presents an unprecedented call to action for oral cancer awareness and regular screenings.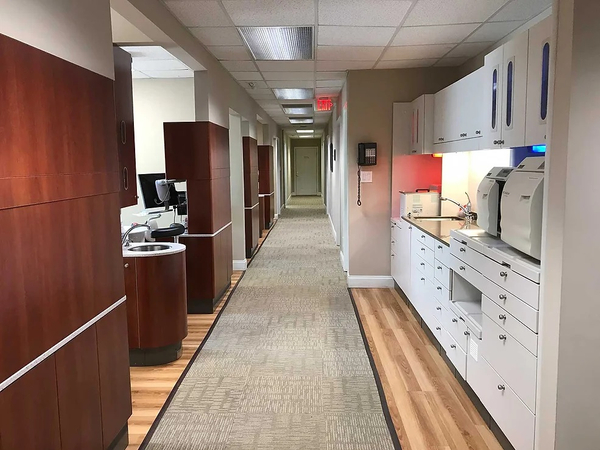 Electronic Claims
Gwinnett Family Dentistry uses electronic claims processing for a seamless experience. Instead of mailing your dental claim, it's sent electronically to your insurance company with just a click. Electronic filing ensures efficiency and fewer errors, resulting in faster turnaround times and fewer returned or denied claims.
We are happy to submit your dental claims to your insurance company on your behalf as your local dentist in Lilburn.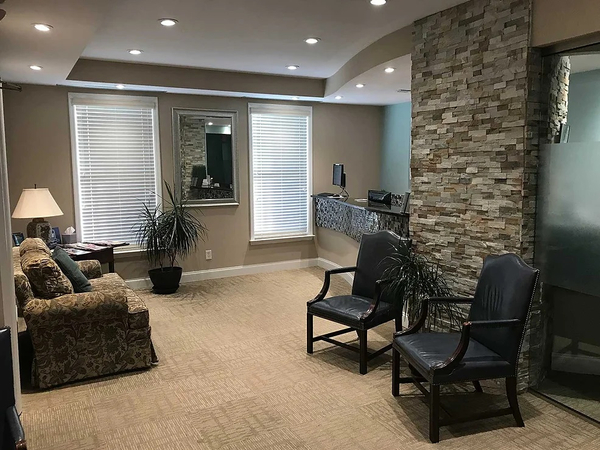 Paperless Charting
Our office is 100% digital, paperless!. This means all x-rays and charting are made and recorded with the aid of the computer. This technology allows us to maintain your dental records electronically, and cuts down the unnecessary paperwork used with traditional paper charting.
Traditional paper charting is difficult to keep standardized from doctor to hygienist to assistant. Even handwriting differences and coding make the charts look different. Digital charting standardizes the charting process so it is clear and easy to understand, provides up-to-date information, and enables us to provide on the most accurate and precise care to our patients. When needed, this method also allows us to quickly and securely share information with your other health care providers.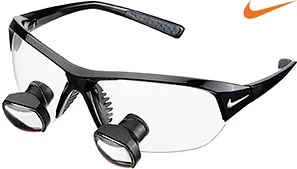 Telescopic Loupes
The dentist performs most of his dental procedures while wearing a pair of funny looking glasses called surgical telescopes. These powerful glasses have magnifiers on them, allowing the dentist to see fine details that would go unnoticed to the naked eye. Magnification not only improves the quality of care provided to patients, but also expands the range of treatments that can be offered.
The Benefits of Magnification
• Magnified Image
• Brilliant Illumination
• Increasing Precision
• More accurate diagnosis
• Improved Dental Care
Dr. Fabiola prefers the microscopic technology from Design For Vision. The precision optical research and manufacturing done by Design For Vision is among the most sophisticated in the world.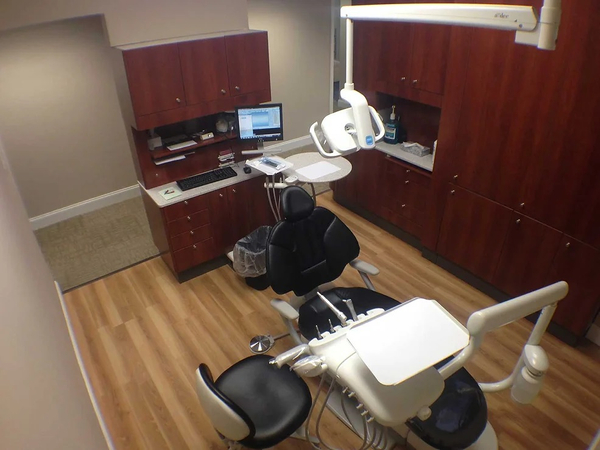 Technology
The complex devices all around us — from long-range satellite links in our cars and offices to powerful computers in our hand-held gadgets — prove beyond a doubt that we live in a technology-driven world. In the field of dentistry, new technology is constantly changing the way diseases are diagnosed, routine procedures are performed, and illnesses are prevented. Although they may seem unfamiliar at first, new and improved dental technologies offer plenty of real benefits for patients. Here's a look at some of the latest examples, coming soon to (or now appearing at) a dental office near you.
Air Abrasion Technology. Bothered by the noise and vibration of the dental drill? This air-powered device could make that familiar high-pitched whine a thing of the past! Working like a mini-sandblaster for teeth, this hand-held device removes tiny amounts of tooth material with precision control.

Anesthesia Wand. If you don't like needles, this may be just what the doctor ordered: a pen-like device that meters out the precise amount of anesthetic you need — and even pre-numbs the insertion site, so you really won't feel a thing!

CAD/CAM Same-day Crown Fabrication. Hate to wait? By combining 3-D digital imaging and computer-aided design and manufacturing technology, it's now possible to have permanent crown restorations completed in a single day — much better than leaving the office with temporary crowns and coming back weeks later for permanent ones!

Cone Beam CT Imaging. What's better than an x-ray of your teeth? An on-screen, movable 3-D representation of your jaws! By taking a series of x-ray "slices" and stitching the images together with a powerful computer program, Cone Beam CT imaging creates a virtual model of your mouth. It can be used to find disease, plan procedures, and visualize internal structures that formerly wouldn't have been visible without surgery.

Dental Implants. Tooth replacement took a giant leap forward with the widespread use of dental implants — today's preferred method of replacing teeth. Dental implants are small titanium posts that replace the root part of your missing tooth. A realistic dental crown is then attached to the implant for a replacement tooth that looks and feels exactly like what nature gave you.

Digital Dental Impressions. Remember biting down on a tray of putty-like material, so a model could be made of your teeth? A digital imaging device now makes that unnecessary. Instead, your teeth can be "dusted" with a fine reflective powder, which is then recorded by a special camera. A series of images is converted into a 3-D model, which can be used to assess a tooth's condition or fabricate dental restorations.

Digital X-Rays. Diagnostic x-rays have long been invaluable to dentistry. The emergence of digital technology in the past decade, however, has made dental x-rays safer and even more useful. Digital technology cuts radiation exposure to patients by as much as 90% over traditional x-rays. And there are other advantages including the elimination of waiting time for pictures to develop, and sharper images that can be enhanced instantly to show detail.

Intra-Oral Camera. A picture is worth… plenty, when it comes to helping you understand your dental examination, diagnosis and treatment! With these tiny cameras, you can see what the dentist sees, on a small chair-side monitor. The images of your teeth can be saved as stills or video — or even printed out — so you can see exactly what's happening in your mouth.

Laser Diagnosis and Treatment. They're inside DVD players and scanner wands — and now, they are making their dental debut. Lasers are being used to detect tiny spots of tooth decay, treat gum disease, and remove cancerous cells in the mouth. They are also employed in gum surgery… even cavity treatments!
Schedule An Appointment Or Call Us Today!
Our professionals at Gwinnett Family Dentistry maintain the highest levels of accreditation and engage in ongoing education to stay updated on the latest trends in dentistry.