Gwinnett Family Dentistry has built a reputation of attracting patients for life. Today we even serve fourth generation family members from patients who started coming to our practice years ago. We stand out because we value our patients, their health, and the friendships we develop with them. We treat the people behind the smiles. Our teamwork puts the patient's needs first, and we make sure to create a caring, comfortable environment for you. We are like a big family here at Gwinnett Family Dentistry, and our patients are definitely a part of that.
Dr. Fabiola Palacios-Barrionuevo specializes in beautifying smiles, maintaining your dental health, and helping you improve your appearance. Our promise to you is that the veneers, fillings, crowns, and bridges we create will look as good as or better than the teeth nature gave you. And to make sure we keep that promise, the products we recommend and use are of the highest quality. You can trust your smile with us.
We seek to develop long-term relationships with our patients by providing an ample offering of services in a comfortable environment with the highest standards of quality and safety.
We offer comprehensive services in an environment where we are proud to serve our patients. We are an organization of caregivers who aspire to consistently high standards of quality and superior patient satisfaction. We seek to improve the health of the communities we serve by delivering a broad range of services with sensitivity to the needs of our patients and their families.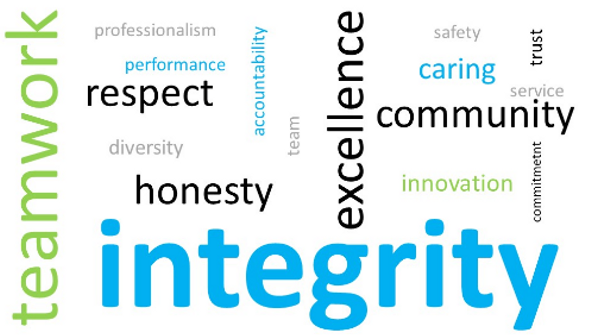 Our Values
Integrity
We adhere to an uncompromising code of ethics that emphasizes complete honesty, transparency and sincerity. Through our words and actions, we earn the complete trust of our patients and their families, our community and our team members. We seek to do the right thing, always and everywhere, in our day-to-day work and lives.
Patient-Centered
Our primarily responsibility is to our patients. We are committed to work with compassion, honesty and integrity, providing high quality and comprehensive dental care services. Our efforts are focused on producing a lifetime of dental health and the best experience. We utilize the latest and most up-to-date procedures to help our patients make informed decision.
Community
We must be good citizens, supporting the communities. We contribute to a better oral health and education. We must protect the environment.
Teamwork
We care about our employees, respecting their dignity and rewarding individual and team accomplishments. We offer a safe place to work and a fair and adequate compensation.
Continuing Education
We promote and support continuous professional development. Learning never stops.
Diversity
We respect ideas and value differences among individuals.
Superior Performance
We must create value for our stakeholders. Technology and innovation constitute key levers for a thriving business.
Schedule an appointment or call us today!
All our professionals maintain the highest levels of accreditation and pursue ongoing education to stay abreast of the latest trends in dentistry.