Gwinnett Family Dentistry
A practice with a strong history and a promising future
Welcome to Gwinnett Family Dentistry
Gwinnett Family Dentistry has built a reputation of attracting patients for life. Today we even serve fourth generation family members from patients who started coming to our practice years ago. We stand out because we value our patients, their health, and the friendships we develop with them. We treat the people behind the smiles. Our teamwork puts the patient's needs first, and we make sure to create a caring, comfortable environment for you. We are like a big family here at Gwinnett Family Dentistry and our patients are definitely a part of that.
Dr. Fabiola Palacios-Barrionuevo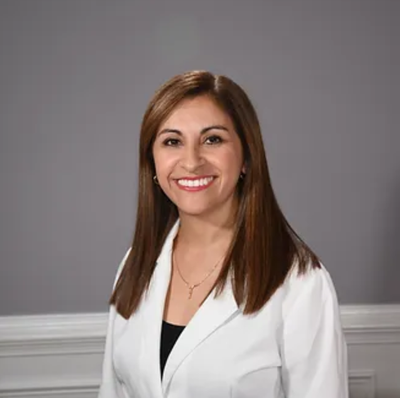 Dr. Fabiola Palacios-Barrionuevo specializes in beautifying smiles, maintaining your dental health, and helping you improve your appearance. Our promise to you is that the veneers, fillings, crowns, and bridges we create will look as good as or better than the teeth nature gave you. And to make sure we keep that promise, the products we recommend and use are of the highest quality. You can trust your smile with us.
Schedule an appointment or call us today!
All our professionals maintain the highest levels of accreditation and pursue ongoing education to stay abreast of the latest trends in dentistry.
What our patients are saying
Great staff, great service and always get you back on time. Thanks so much!
- Edward MacFarlane
The staff at Gwinnett Family Dentistry is very friendly and caring. Dr. Fabiola is delightful!
- Pam Holley
Incredibly friendly and meticulous dental practice. They really care about their patients!
- Jeremy Pullen
I'll never go to another dentist office. All the ladies in there are amazing to our family!
- Loria Crews
Yes I have one of the best experience that I ever could imagine. It's like God is sitting with me and with them the one of the best dentist you can ever go to. I recommend you all. God bless thank you all!
- Quinton Pratt
Gwinnett Family Dentistry continues to impress! I travel 45 minutes each way to go to them as I have been a customer of theirs for many, many years. The dentist and hygienists are thoughtful and recommend extra services or procedures only if absolutely necessary. I have recommended them to many friends!
- Clint Mayhue
I've been going to Gwinnett Family Dentistry for many many years. I love it there! Dr. Fabiola, her assistants, and dental hygienist take such good care of you, making you feel welcome but still very professional. My whole family goes to Dr. Fab plus I have referred friends to her. They love her also. She is a perfectionist and is just awesome. We have moved to Covington, but still, drive 1 1/2 hours to come see her.
- Jackie C.
Always a great experience! I love the staff! Everyone is friendly and makes you feel welcome. I love Kathy cleaning my teeth, Shirley always helps me make appointment(she's been there since I can remember, she's precious) and today I met Heather and she was so sweet figuring out my insurance. Looking forward to Dr. Fabiola doing all my restorative work I'll need once my braces come off! It's a beautiful office!
- Lina Jaramillo Rodgers