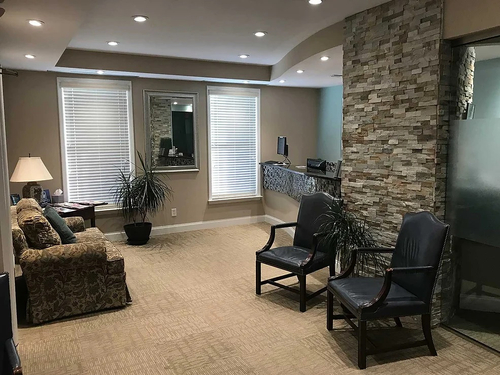 Dr. Fabiola Palacios-Barrionuevo has devoted patients that come to experience her premiere dental treatment from all areas of the United States. When you require the absolute best in dental care, please contact our office for priority scheduling. Complex cosmetic and restorative dental procedures can be completed in a timely manner. Sometimes, appointments can be combined to prevent multiple trips.
Conveniently located in North Atlanta, our dental office is just minutes away from downtown Atlanta and thirty minutes from the Hartsfield–Jackson Atlanta International Airport. Directions to our office from the airport are provided below.
A typical scenario for our visiting patients is as follows​:
Travel to our office with your planned arrival time before noon on Thursday. Dr. Fabiola and her staff will then perform a personal interview and review of your dental and medical history. A comprehensive examination, including digital imaging, dental photography, radiography, tooth-by-tooth and periodontal examinations, and diagnostic casts of your teeth, will follow. After evaluating the results of the examinations, Dr. Fabiola will be able to provide a treatment plan, including treatment options and fees.
If you are ready to proceed with your comprehensive or cosmetic dentistry treatment, the treatment could possibly commence the very next day. Friday, and also Saturday if required, will be solely devoted to your dental needs. A final check of our beautiful temporary restorations will be done before your departure. During your next appointment, which typically follows 4-5 weeks later, your permanent restorations will be placed in one day. We like to follow up on this visit one or two days later with a final check and after photos. Some Cosmetic Bonding cases can be completed in just one visit to Atlanta.
For your comfort, Dr. Fabiola often prescribes a sedative to be taken early on the day of your major treatment appointment.
Whether you are looking for accommodations near tourist sites in Atlanta or prefer to stay close to our office, we can make reservations for you. We will also take care of all your transportation needs to and from the airport and hotel.
Directions from Hartsfield–Jackson Atlanta International Airport​
1. Hartsfield-Jackson Atlanta International Airport
2. Get on I-85 N - Follow I-85 N to Exit 101 - Indian Trail Lilburn Rd NW
3. Take exit 101 from I-85 N - Follow Indian Trail Lilburn Rd NW for 3 miles
4. Gwinnett Family Dentistry is on the left, right before the PNC Bank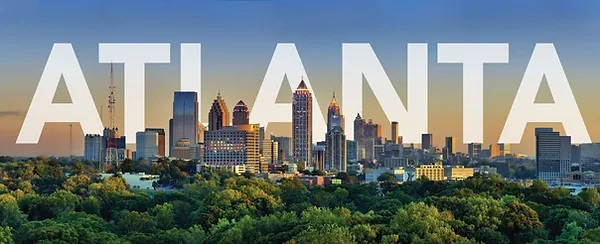 Welcome to Atlanta​​​​​​​​
In Atlanta, fine dining, shopping, and rich history combine with inspiring attractions to create a city with Southern charm and world-class sophistication. It's easy to see why Atlanta, Georgia is one of the most popular destinations in the Southeast to live and visit.
Atlanta.net is the official guide for travelers and locals to discover all things Atlanta offers.