Types Of Fillings We Offer
At Gwinnett Family Dentistry, we're proud to offer top-quality dentistry services to patients who want a healthy, beautiful smile. One of the most common services our team offers is fillings to ensure that your teeth stay healthy, feel their best, and function well for years to come! However, did you know that there are multiple types of fillings to choose from? We offer dental fillings in different materials to ensure that you not only get the best service for your dental needs, but also to keep your services within budget and to meet your expectations! Keep reading to learn more about the different types of dental fillings our team offers for your cavities.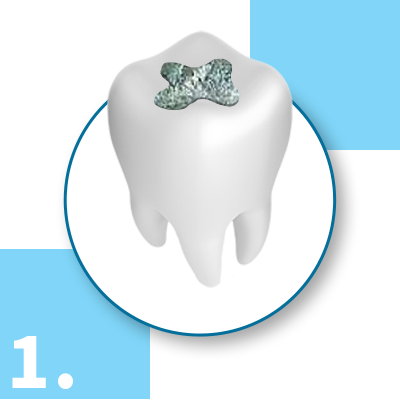 Amalgam Fillings
Amalgam fillings are the classic "silver" filling that most people think of when they envision metal fillings for cavities. These fillings have been in use for more than a century, and the dental amalgam is made up of an alloy material that contains mercury, silver, tin, and copper to create the filling that will provide structure and stability to teeth with cavities. The mercury combines with the other metals in the amalgam to make it stable and safe for use. These fillings are strong and inexpensive, but also quite noticeable. They also require relatively more tooth preparation in the form of drilling than other types, so they are not always a first choice for patients.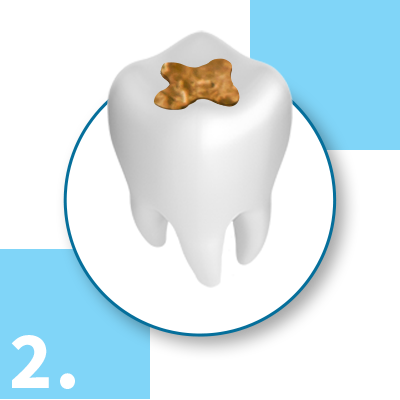 Cast Gold Fillings
Another classic as far as fillings go, cast gold is another metal option for your cavity treatments. Among the most expensive restorative dental materials, cast gold combines gold with other metals for a very strong, long-lasting filling. It is also highly noticeable, which can be considered a plus or minus, but it will provide patients with the most reliable solution for the longest period of time.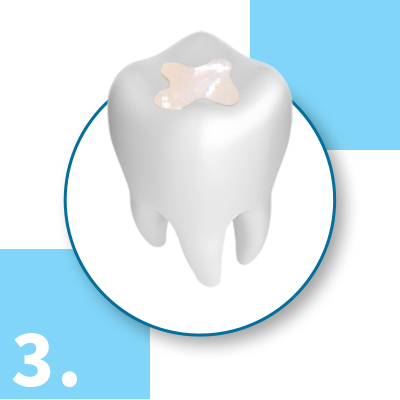 Composite Fillings
Composite fillings are a popular choice for patients who don't want their fillings to be visible to others because they can mimic the color and texture of your tooth easily. The composite is a mixture of plastic and glass, which actually bonds to the rest of the tooth, providing a lasting, concealed solution for cavities. Composite fillings are more expensive than amalgam fillings, and the newer materials can hold up almost as long. Another benefit of these fillings is that less drilling is necessary when placing composite as compared to amalgam fillings.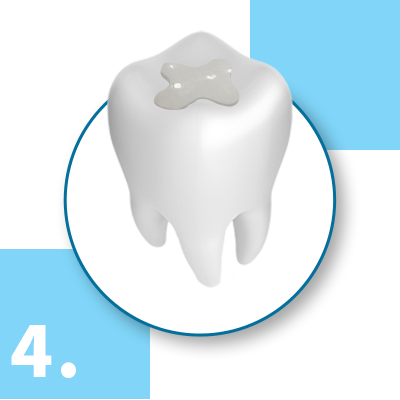 Porcelain Fillings
These high-tech dental ceramic fillings are strong, lifelike, and don't stain as easily as composites can over time. Porcelain fillings are sometimes more expensive than composite fillings because they may require the use of a dental laboratory or specialized computer-generated technology to be created for your tooth. While considered the most aesthetic filling, they can also be quite brittle due to their relatively high glass content, so they may not be a great solution for every patient.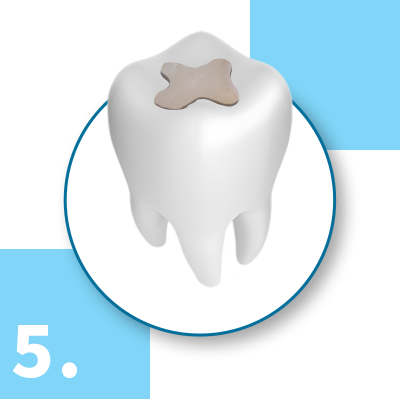 Glass Ionomer Fillings
Consisting of acrylic and glass powders, these inexpensive, translucent fillings have the advantages of blending in pretty well with natural tooth color and releasing small amounts of fluoride to help prevent decay, but these fillings, unfortunately, will generally not last as long as other restorative materials used for cavity treatment.
Schedule an appointment today!
Fillings are an effective and relatively easy treatment for cavities, helping you improve the health of your teeth for years to come. Whether you're interested in a metal filling or a camouflaged composite filling, our team is here to help! Getting started with treatment and fillings for your cavities is easy when you work with Gwinnett Family Dentistry, just contact us to set up an appointment. Our team is proud to offer a wide range of dental treatments for our patients and we're committed to a positive experience. Whether you need sedation dentistry, financial assistance, or just a simple cleaning, contact us today to get started!